Welcome to our website !
Christian Mission Project in Nepal has been helping needy Nepali communities with relief supplies, supporting children for education, taking care of orphans and provides training and support to church workers.
We also work among Christian Communities and organize program to help them deepen their relationship with their Master, the Lord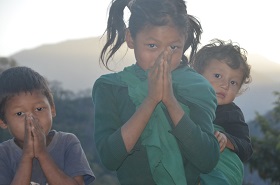 Jesus Christ.
We provide opportunity to volunteer in Orphanage, School and in Church in Nepal as a ministry platform to serve God and His people in Nepal.
If you want to make contribution, then please find Paypal 'Donate' button at the top. Any amount is thankfully accepted for the mission work.
Thank you
Volunteers needed



We need volunteers to build School, Churches, Homes for Poor and Churches. Please write to us to know more about volunteering in Nepal.
Testimonials
We really appreciate all of your comments and thoughts about us.