Food distribution report
Thank you for your generous support to help us buy food for the needy people in Nepal. May the Lord do good to you for what you have done for the sake of the needy, and may the Lord richly repay you back for everything you have done for His glory. Thank you for helping us share the Love of God in word and in deed with the people in need. This was possible because of your help.
Please allow me to share the update about the food relief in Nepal. Here are the images of the food relief distribution. Enclosed are some of the images of food relief. We are happy we could do a small part from our side by giving food as relief to the hungry people. May these images bring satisfaction in your heart as your giving warm the heart of the people here. Truly, they are not alone, they have felt that God cares for them. I appreciate and thank you for your generous heart and being my friend and partner.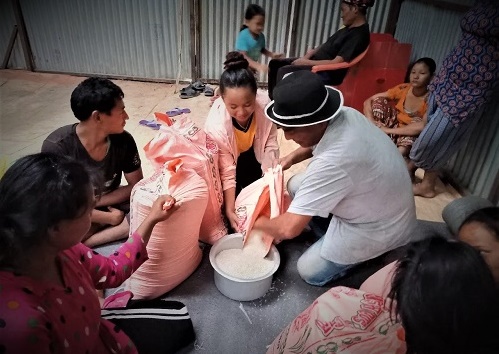 Please click the image you see here for more photos of food distribution, these are but few images only. I have the other report in pdf in this email. Please download and see. I hope it opens.
Blessing to you and we are so truly so grateful for all your support.
Reuben
Nepal