Series of Conference for Women
We had series of women conferences in October in the Churches in Nepal. It was amazing moment to share the word of God to the women. We put women first in the conference hall, because they are special in front of God. Conference was organized to address women faith primarily and to make them strong. We saw the smiles of women as they come together for word and prayer and for freedom.
Christian Women in Nepal have played vital role in sustaining and development of Church in Nepal. There are many women disciples in Nepali Churches then men.
It was such a blessed moment to spend time with various types of women who came to the lord from different background. Some were strong in faith, doing wonderful ministry among women, role model to others. They were rich and poor, leaders in the Church but some single mom raising kids by their own, abandoned by their loved ones, forsaken by their husbands, molested and abused, poor and struggling, beaten, young woman break up by their loved ones. But in Jesus, they all came to hear what the loving lord says to them. Forgetting all their suffering and hurt, they came to the meeting, trying to find new way out of chaos, in Jesus. Is not this beautiful?
Women Conference in Domukha, in east Part of Nepal
This was the new Church and first conference and it was the gathering of women. Praise God for all the praying women who came to attend the meeting despite their farming time. All village women. They are planning to organize women conference for 300 people. Please keep this church community in your prayer for stronger faith.
Women meeting in Nava Jiwan Church in Morang, Nepal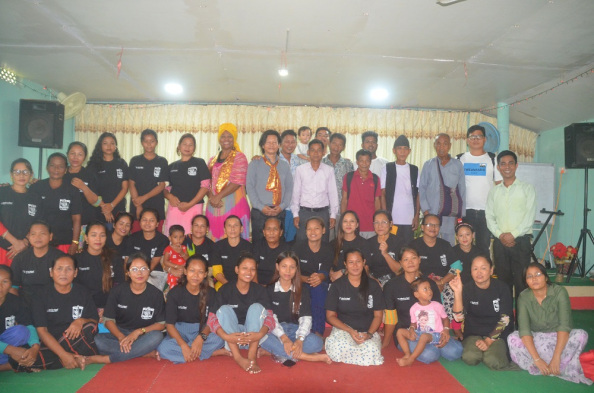 Women in Nava Jiwan Church in Urlabari Morang were very attentive to the Word of God. They receive every word spoken to them with great and receptive heart. It seemed they were hungry for God. This is one of the Church which has fast growth rate of people coming to the Lord. We were so happy to have meeting here.
Women Conference in Central Nepal
I was amazed to see the hunger and thirst of these women in the central part of Nepal, mostly Chepang people who were very eager to know more about new found faith in Christ. Women had many questions and curiosity about faith and how to overcome in difficulties. We were happy to tell them from God's point of view to solve their need and questions.
Bible Distribution in Nepal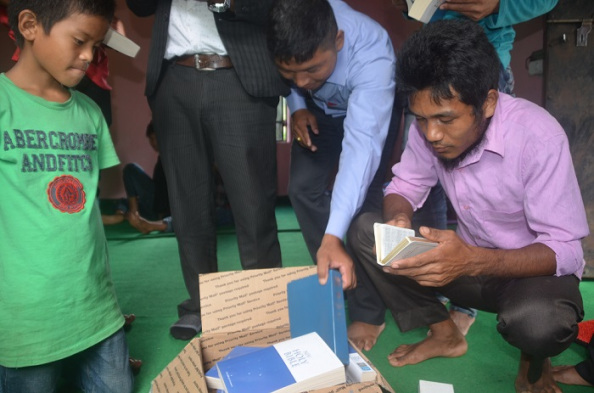 We had Bible Distribution in October. Young people are thirsty to get their free copy of Bible. These free copies of Bibles are send from oversees from friends and Bible partners as a blessing to needy people in Nepal. They were very happy to get their personal copy of English Bible. Bibles can be mail to: Rita Rai, GPO 2623, Kathmandu, Nepal
Women Meeting in Hill Church in Ramechap,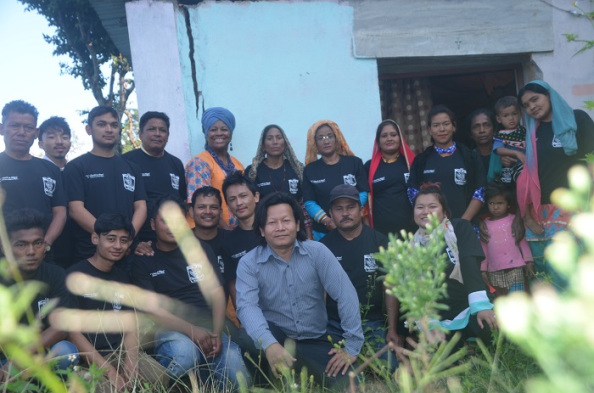 Pradip Rai as a Pastor in the Mountain oversee the flock God has given to him. We need to pray for him for complete recovery from his lungs and kidney problems. Pastors in Nepal don't get paid. Few do, but not this Pastor. He has been a blessing to so many people in his village. These are his disciples. I could see they were very hungry for the word and for God. It was a privilege to serve them with word.
Women Conference in Sindhupalchok
This Church in Sindhupalchok is 4 hours away from Kathmandu. I was there during the time of relief program after the Earthquake. I had privilege to meet many women here after such a long time. Women were very happy to come to Women Conference. This Church is amazing. Women from far Up the mountain came down to listen to what God is going to say to them. There were more numbers of women then we had expected. Please come and serve them, they have open heart and mind. Yes God is raising battalion of women for His kingdom.
Last Women Conference in kathmandu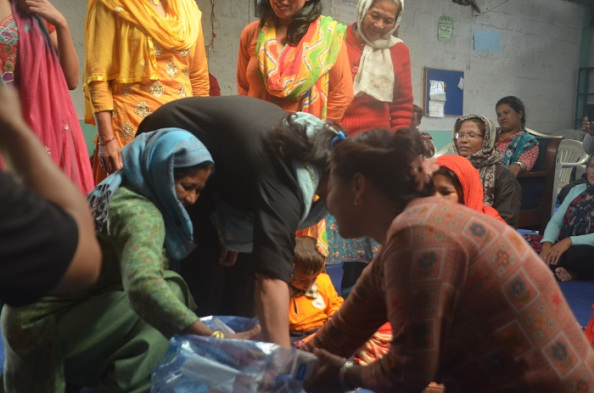 We had the last one conference in my Church in Kathmandu. Around 50 women participated with great hunger to receive fresh vision from the Lord. Many of them were Pastor's wife, who alongside in ministry helped their husband in the ministry. During the conference, we gave them, gifts and after good meal, program was concluded. Many women wanted to have same meeting in their church in future.
Thank you for your time to read this post. May God bless you and Merry Christmas.
Donation to us can be made through PayPal, email is churchnepal19@gmail.com or write to me for more detail.
Reuben
Nepal