2014 December and January Report
Dear Supporter and Friend
We bring you mission report from December 2014 and January 2015. We appreciate each of you with great gratitude for all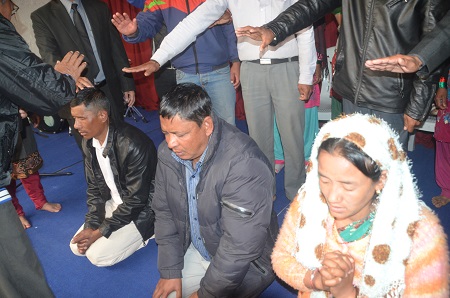 your prayer and contribution. There has been wonderful development in various sectors our services to God and to God's people. Life of people has been blessed and change and thank you for making it possible to experience a life Jesus always wanted.
In this picture new Pastor are being ordain with prayer from other Pastors for the ministry of shepherding.
We started to serve God and His people since 2003 with handful of us in a small room in Kathmandu. God was so kind toward us and He blessed us with dozen over ministries and project, 16 Churches and morethan 40 leaders across Nepal today and we are still growing more. Its because of your continued prayer and financial contriution. We salute you for your heart of gold and kindness you have shown to us. Its because of you we are here today.
More...